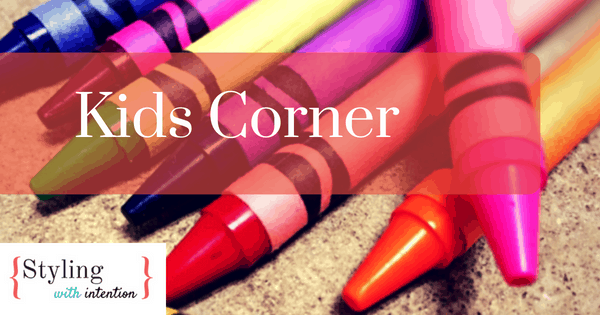 The Place for Kids To Be
Styled & Inspired!
Tranquil Kids Yoga 
A Fun Yoga Adventure for Kids
Helping kids create joyful, calming and peaceful mindfulness through breathing & movement with gentle stretches and basic yoga poses. Explore the wonderful world of yoga with colorful creativity, crafts, mini-meditation, stories and reading inspired by Color Me Yoga.
 Benefits of Yoga for Kids and Meditation:
Reduce stress, anxiety and worry
Promotes relaxation and calm
Helps with focus, attention and memory
Enhances strength, flexibility and posture
Increases mindfulness and being present and in the moment
Improves balance, coordination and body awareness
Kids feel cool, calm and at peace in mind, body and soul
Namaste!
To schedule a kids yoga event or workshop or to incorporate with your program, contact Barbara here.


The days of Summer are winding downtime is quickly approaching. That means time for back to school shopping! Did you know that what your child wears on the first day of school can really set the tone for the day and year ahead? It's very true! Whether your child wears...
read more

Transform your child's room into a harmonious and happy space to rest, sleep and dream by downloading your FREE checklist.