Barbara Culkin – Lifestyle Designer
I have been a creative soul-passionate about color and style since I was a little girl. I know I was heading in the right direction when my favorite hobbies included organizing my doll's outfits as well as my own and coloring on my parents' walls with crayons and markers (they were not happy about that one)! I was born and raised a Polish-American Jersey girl that always loved pursuing creative and artistic endeavors.
That artistic flair led me to graduate with a Bachelor Degree in Advertising Art & Design from Seton Hall University. My passion for fashion led me to the fashion industry in New York City. Over the years, I developed an extensive background with over 15 years experience in many facets of the fashion industry and business including Merchandising Management and Director of Fashion Merchandising.
Being a jet-setting, artsy fashionista, my imagination was always sparked while traveling.
That inspiration fueled my visionary spirit. By bringing my love of creativity to the New York Art scene as formerly Barbara Andranowski, I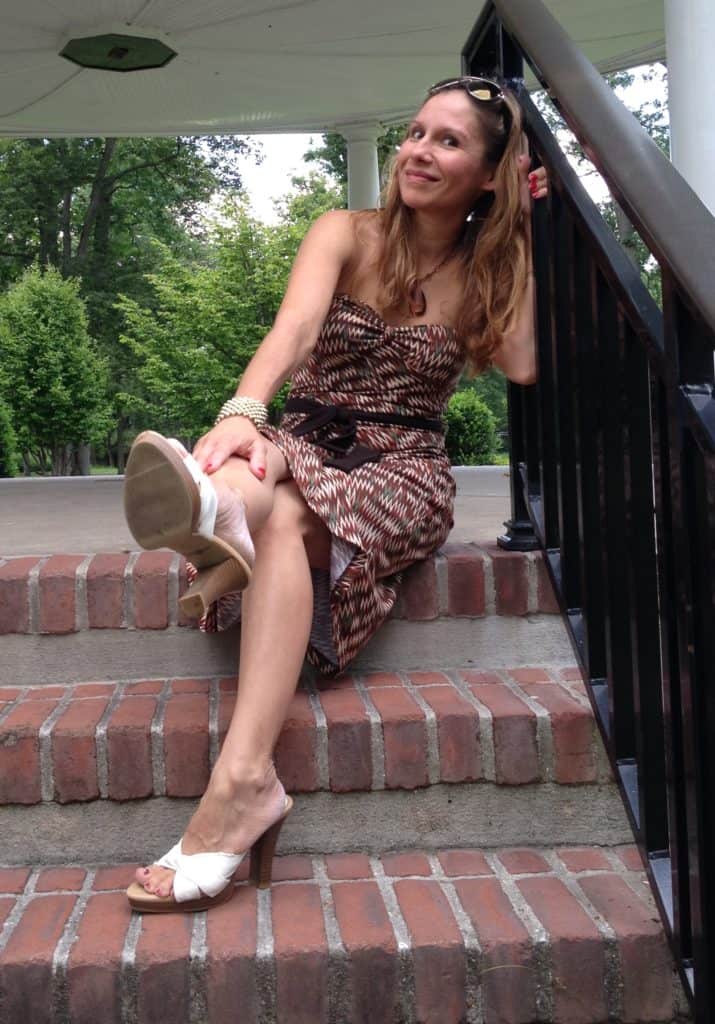 became an award-winning Artist and displayed my artwork in New York City, New Jersey as well as fundraiser shows in Los Angeles, California under Baya Designs. Since I felt my art pieces had such an aesthetic quality and made great decor pieces, I created a home decor line of artwork called Styling with Intention Art Decor.
As passionate as I was about Fashion, my other great loves were Wellness, Home Design and Decor as well as the Mind/Body/Spirit connection.
I took additional numerous certification courses in this field including Feng Shui Design. Being naturally perceptive, insightful & certified in IET (Integrated Energy Therapy & Color Therapy) , I found there's such a connection between what is going on with us, our life and our space -I decided to explore this further.
Always having a great interest in esoteric subjects, I found the work of many enlightening teachers along the way. I was so inspired by author Louise L. Hay
 & her work that I completed the Heal Your Life, Achieve Your Dreams workshop leader certification program based on the philosophies of Louise L. Hay
. I discovered true transformation first happens within by creating inner shifts that create positive outer changes in your life. By shifting your mindset for success, you obtain a confident, empowered new sense of self. I therefore, created my programs to be holistically based as well as based on the principles of Feng Shui. Styling is my passion and decided to become a Fashion & Interior Stylist and Lifestyle Designer. I am also a mom entrepreneur, certified Feng Shui consultant, speaker,  published author and freelance writer. I'm happy to share that I am the creator and host of Style Soul Podcast.
By being a mom entrepreneur, I felt inspired to do the work I love and help others.
It also allows me to spend time with my family- our two adorable children and my wonderful husband Terry Culkin. I became passionate about helping people create an emotionally and aesthetically pleasing space they can enjoy, create an amazing signature style that reflects them and help them create a life of enthusiasm and success.