In today's episode, you'll discover my FAVORITE way to organize kids toys!
Mamas – you are going to love today's episode!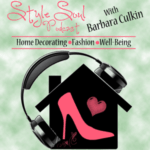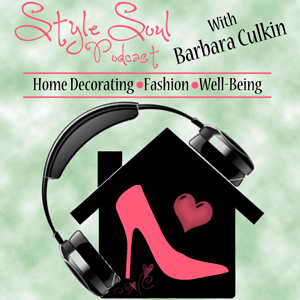 Do you feel you are constantly playing the organizing tug of war game with your kiddos? As soon as you put everything away, it all comes back out again. The toy explosions re-appear over and over. How do you ever organize kids toys?
Sounds familiar right ;)?
As much as you want to get and stay organized with the kids stuff, it can be quite a challenge!
My little guys LOVE to tear the place apart. As soon as I would straighten up I would turn around and see toy heaven all over the floor again. I felt like it was a non-stop workout. I'm sure you can relate!
 I found it quite comical actually.
Being a Home & Image Stylist, Artist and mom entrepreneur, I felt it was a mission of mine to find a way to keep the kids stuff organized. There HAD to be a way!
If there was a method that worked, I wanted to share it with other moms.
Moms, if you feel ready to throw in the towel when it comes to organizing your kids stuff, there's HOPE!
I discovered a COOL technique that was fun for my kids to get AND stay organized AND make my life easier too. Yes – a fun way to organize kids toys!!!
Not only does it work, but they actually find it enjoyable and have a blast doing it.
Hallelujah, right? I'm so excited! I just HAVE to share it with you!
Cool resources to help you organize kids toys today:


Tot Tutors Primary Colors Small Storage Bins, Set of 4



RiverRidge Kids 2pc Soft Storage Bins – Blue



ECR4Kids 3-Tier Toy Storage Organizer with 12 Bins



Rubbermaid Inc 2965-85-ROYBL Rectangular Laundry Basket with Grip Handles, Royal Blue

Thanks for listening & have a fun time organizing kids toys with color!
To get more Style Soul Podcast content sent directly to your device as they become available, you can subscribe on iTunes or Stitcher .
Also, reviews on iTunes are extremely helpful and greatly appreciated! I read each and every one of them and feel free to share your URL there so I can contact you later on and say thanks!
Do you find it a challenge keeping your kids toys organized? Are you ready for a new solution? Is there a method you are using the works? Tell me about it! Share your comments below. I'd love to hear from you and your way to organize kids toys!
For  home staging tips, check out my new e-Book, Stage Your Home with Intention to Magnetically Attract Buyers – NOW on Amazon.com
Feel fabulous, look stylish and live beautifully!
To your Organized Style,