In this episode of Style Soul Podcast, it's time for a great home staging tip.
Did you know that what you surround yourself with in your home has a large impact on your well-being and peace of mind?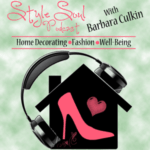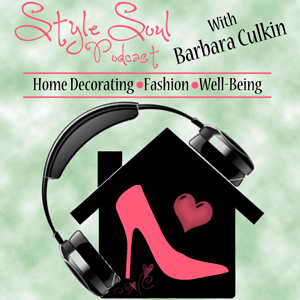 This is especially true if you are in the process of selling your home and staging it.
Personal pictures are an important component when it comes to home staging your space.
Many people become very sensitive on this topic and may encounter resistance when they are asked to remove some personal pictures in their space.
Although many people don't realize this, a lot has to do with the actual realization that their home is REALLY going to sell and be someone else's home. It hits them like a ton of bricks!
You want to de-personalize your home to create the vision for potential buyers.
If they see a ton of framed photos of friends, family and pets displayed, they will have a hard time relating to your space.
Potential buyers want to FEEL like this is a place they can call home when they come to look at your house when it's on the market.
Remember- potential buyers want to ENVISION themselves living there and sense a CONNECTION with the home.
When your home is successfully staged with style and proper furniture placement is set you create a 'no place like home' feeling and at the same time, stand out from the crowd.
In today's episode, I share the REAL truth about personal pictures and home staging. Tune in and get the scoop.
Thanks for listening! If you have liked this episode, 'Like it' and share it with your friends!
Do you have lots of personal pictures displayed now when your home is on the market? Is this a tip a toughie for you?  Share your comments below. I'd love to hear from you!
For MORE home staging tips, check out my new e-Book, Stage Your Home with Intention to Magnetically Attract Buyers.
If you or someone you know is selling their home, you want to check out this eBook NOW! Get your copy today at the special launch price before it goes up!
Feel fabulous, look stylish and live beautifully!
To your Real Style,