In this episode of Style Soul Podcast, it's time to stress less about gift shopping!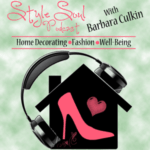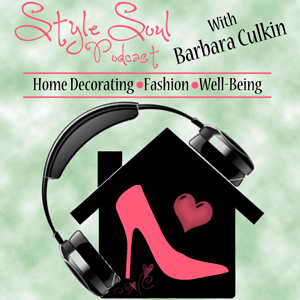 Everywhere I go these days, seems Christmas in July is in full swing. With Santas wearing sunglasses and a Margarita in hand to the Snowman with a bikini, I encounter this funky décor everywhere I go.
Most stores are having their Christmas in July sales and I want to give you the skinny on my FAVORITE sanity saving gift shopping and organizing tip.
Being a busy mom entrepreneur, I came up with an AWESOME, stress free and sanity saving gift shopping and organizing method.
This gift shopping technique has saved both myself and many others I've shared it with lots of time and energy. Since using this system, I felt more organized, at ease and ready for ANY event I need a gift for. And in today's episode of Style Soul Podcast, I want to share it with you!
In today's episode, you'll discover:
Why NOW is the BEST time to pick up great deals and smart bargains at the stores.
An EASY sanity saving technique to organize and store the gifts you have purchased.
How to ALWAYS have the perfect gift ready- even at the last minute!
Cool resources to help you create your very own Sanity Saving Gift Shopping and Organizing method:

Storage Bins

Sharpie 1883338 King Size Permanent Marker, Black, 4-Pack
Woot The best deals on the Internet.
Always remember to use the mantra– I am a great shopper and find amazing deals wherever I go!
Thanks for listening & happy shopping!
To get more Style Soul Podcast content sent directly to your device as they become available, you can subscribe on iTunes or Stitcher .
Also, reviews on iTunes are extremely helpful and greatly appreciated! I read each and every one of them and feel free to share your URL there so I can contact you later on and say thanks!
Do you have a gift shopping technique you use? Do you find it helpful? Tell me about it! Share your comments below. I'd love to hear from you!
For MORE home staging tips, check out my new e-Book-  Stage Your Home with Intention to Magnetically Attract Buyers – NOW on Amazon.com
Feel fabulous, look stylish and live beautifully!
Happy Christmas in July !
To your Sanity Saving Style,