In today's episode of Style Soul Podcast, get ready to draw love into your life like a magnet!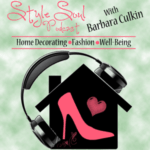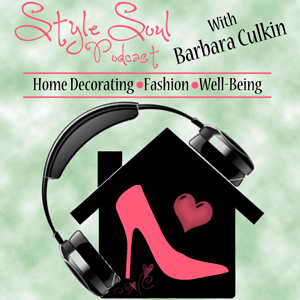 It's time to decorate your space for sexy love and romance to flow into your life. Valentine's Day is here soon and love is in the air! Did you know that there's an area of your home that can help you attract love and romance into your life? It's very true! Today, I will share with you my top 3 favorite tips to magnetize love and romance to you. How cool is that?!
You see, when we're clear in our intention and create strong love vibes (oh yeahhh), you unleash the magic to happen in your love life. You can't help BUT to magnetize the love you want.
Why wallow in unnecessary drama of bad dates and unavailable partners? Instead shift your energy towards creating the relationship YOU want. Because that person is there looking for YOU just as you are looking for them!
Magnetize love and romance with these sensual resources:
Thanks for listening & let's magnetize love and romance into your life!
To get more Style Soul Podcast content sent directly to your device as they become available, you can subscribe on iTunes or Stitcher .
Also, reviews on iTunes are extremely helpful and greatly appreciated! I read each and every one of them and feel free to share your URL there so I can contact you later on and say thanks!
GREAT NEWS!! Get ready to sizzle up your love life! This Thursday, February 12th, I'm hosting a FREE teleseminar – Magnetize True Love with Seductive Décor Secrets where I will be sharing seductive styling tips and decor secrets to heat up you love life. Its' going to be a great night! You don't want to miss this call if you are looking to attract the LOVE you want!
Feel fabulous, look stylish and live beautifully!
To your Sensual Style,