In this episode of Style Soul Podcast, you'll discover top favorite tips for a styling Fourth of July 
Fourth of July is such a fun and festive holiday! Summer is in full swing and it marks a time to celebrate the great things in our lives.  Be grateful for your friends, family, joyful experiences, your independence and of course the freedom to style yourself any way you'd like ;)!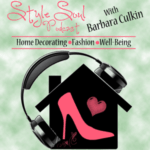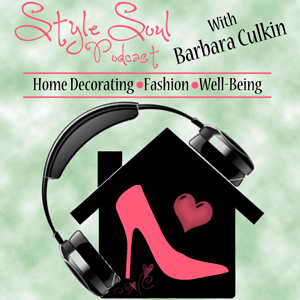 Styling with Intention is all about mindfully decorating with PURPOSE and styling your wardrobe to get a RESULT to attract what you want into your life. With the Fourth of July upon us, I want to share with you my Top 3 Favorite Tips to style your space and yourself with intention for an unforgettable and styling Fourth of July holiday!
Sometimes, it's those little shifts that make big waves. Whether you are having a casual cocktail party or BBQ or a huge beach shindig, these tips will work in your favor to make your Fourth of July holiday an unforgettable one! There is no time like the present to make things happen, so let's get this Summer party rollin'! Are you ready?
You'll have a Styling Fourth of July by discovering:
How to create an unforgettable impression when entertaining this Fourth of July.
Colors to incorporate into your wardrobe for a stylin' and lucky Fourth holiday!
An act of kindness that acts as a powerful magnet to attract your heart's desire.
Thanks for listening & have styling Fourth of July!
To get more Style Soul Podcast content sent directly to your device as they become available, you can subscribe on iTunes or Stitcher .
Also, reviews on iTunes are extremely helpful and greatly appreciated! I read each and every one of them and feel free to share your URL there so I can contact you later on and say thanks!
What are you celebrating this Fourth of July weekend? Which of these will you try this weekend? Tell me about it! Share your comments below. I'd love to hear from you!
For MORE home staging tips, check out my new e-Book, Stage Your Home with Intention to Magnetically Attract Buyers – NOW on Amazon.com
Feel fabulous, look stylish and live beautifully!
Have a Happy and Styling Fourth of July,