In this episode of Style Soul Podcast, I explore the power of Decorating with Intention for a Blissful Easter.
Spring is in the air and decorating for it gives off a Spring fever vibe. So whether you're hosting the Easter holiday at your home or just decorating with Easter décor, why not have it look stylishly seasonal as well as work in your favor too?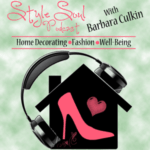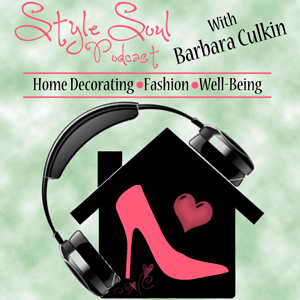 When you're Styling with Intention, you are mindfully decorating with purpose and using the art of placement with your décor.
By enhancing a certain area of your living space by adding the right colors and elements, it stirs up an energetic vibration to help support your desire as well as manifest any intentions you may have for the Easter holiday.
Easter is the time of renewal, re-birth, growth and life. The world is in bloom and by enhancing your home for this Easter holiday & Spring season, you are creating a powerful energetic vortex to bring your  heart's desire to you. Pretty cool, right?!
You will discover 3 powerful decorating tips to enhance your space for a blissful Easter :
The best color to decorate your home with for the Easter holiday.
What Easter décor items to boost your creativity as well as enhance fertility!
The best area of your home to paint Easter eggs.
A special flower plant to have in your home at Easter to attract lucky energy.
Each week, I will be giving you more Styling with Intention power tips for each life area to help you attract what you want into your life. How amazing is that?!
Awesome Resources to help you decorate for a Blissful Easter:

Bunny Easter Egg Holder Tabletop Decoration

Bunnies – Bunny Set of 4 – Primitive Country Realistic Resin Rabbits Spring Easter Everyday Decor

Jim Shore Easter Basketful Of Surprises

Green "Spillproof" Fabric Tablecloth

Thanks for listening! If you have liked this episode, 'Like it' and share it with your friends!
What exciting intentions do you have for this Easter holiday? What special traditions do you have that can you share with us? Share your comments below. I'd love to hear from you!
My home staging e-Book, Stage Your Home with Intention to Magnetically Attract Buyers, is FINALLY ready and available!! WHOO HOO!!! I am super excited!
Feel fabulous, look stylish and live beautifully!
Happy Easter Wishes!
To your Blissful Style,