In this episode of Style Soul Podcast , I will share with you the 'no fail' technique to instantly refresh your space. There are some simple, inexpensive ways to give your space a breath of fresh air, but this particular one is one of my favorites.
And actually NOW is the perfect season for it.
It may seem like an easy 'no brainer ', but it is extremely powerful. It adds quite a punch -don't underestimate it ;)!
Tune in and find out how to instantly refresh your space!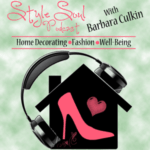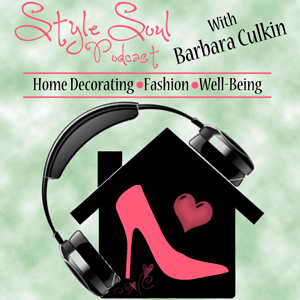 There are some creative ways to refresh our space and make an impact! Take color for example. Colors play such a therapeutic and important factor in our space and our personal well being. Certain colors affect our mood and energy level significantly!
It's important to surround ourselves with colors that make us feel uplifted, joyful and serene.  What we surround ourselves with is what we attract more of into our lives. The colors you have in your space are colors you want to FEEL GOOD in! Reinvent your space with colors that raise your spirits and soothe your mind, body and soul.
The same goes for styling your wardrobe. The colors you wear impact your mood, confidence level and attitude. Keep this in mind when getting dressed in the morning for your day, dressing for a bash or important event or an interview. Restyle your image and wardrobe with colors that make a statement reflecting YOU!
So dress your space and yourself for blissful success and luck!
Check out these awesome color tools to find the perfect color for you and to instantly refresh your space:
Thanks for listening! If you have liked this episode, 'Like it' and share it with your friends!
What are some of your favorite ways to refresh your space? Share your comments below. I'd love to hear from you!
I'll be sharing more juicy tips and secrets in my upcoming home staging e-book. Stay tuned!
Feel fabulous, look stylish and live beautifully!
To your Refreshing Style,