In this episode of Style Soul Podcast, you'll raise IQ by Styling with Intention!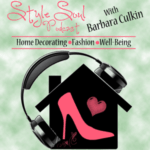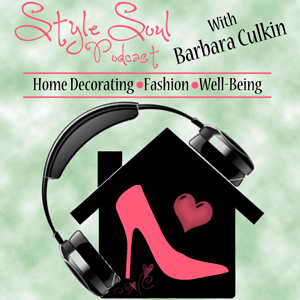 There is an area of your home that can help you enhance your smarts and skills. There are surprising ways you can style both your wardrobe and your home to help you get smarter. Awesome, right?!
So whether you are a taking a new class, trade or hobby this is the area to power up! This also goes for anyone that wants to enhance their knowledge on ANY particular subject and just wants to get more brainy kudos and clever ideas; )!
That is the power of Styling with Intention to Get Smarter.
Since this area focuses on Skills and Knowledge, this area is EXTREMELY beneficial to amplify the energy of to those that are students, teachers, and those that make many speeches and presentations as part of their profession. By enhancing this area with certain décor tricks, I've seen some pretty cool results.
By enhancing a certain area of your living space by adding the right colors and elements, it stirs up an energetic vibration to help support your desire.
In this particular area, it assists you in creating a confident, smart and professional image and become a stellar communicator.
This also does for your wardrobe. By incorporating certain colors in your outfits and wearing a representation of the power elements and symbols of your goals as part of your wardrobe, you are INTENTIONALLY attracting opportunities.
You will discover:
The best color to wear when taking a test, making a speech or starting a new class.
What décor items and symbols act like a MAGNET to help you attract lucky energy for enhancing skills and knowledge and getting great original ideas!
Powerful Accessories to wear to support and manifest your intention and achieve your heart's desire.
A cool technique to put into place before taking a test to help you ACE it!
Each week, I will be giving you more Styling with Intention power tips for each life area to help you attract what you want into your life. How amazing is that?!
Awesome Resources to help you Get Smarter NOW :


Two Library Books Book End with Drawers Wood Bookend 6″h



Pillow Perfect Decorative Damask Square Toss Pillow, Blue/White



ibbySue- Impressionist Watercolor Crinkle Scarf (Cobalt Blue)

Thanks for listening! If you have liked this episode, 'Like it' and share it with your friends!
What's one of your personal intentions to enhance this particular life area? Are you taking up something new? Which of these suggestions will you try first? Share your comments below. I'd love to hear from you!
My home staging e-Book, Stage Your Home with Intention to Magnetically Attract Buyers, is NOW available ! I am so excited. Stay tuned for more news!
Feel fabulous, look stylish and live beautifully!
To your Smart Style,