In today's episode, I share some cool, MUST DO tips if you are planning on staging your home this Spring season.
If your home is currently on the market this Spring, this episode for YOU!
This brings me to today's episode of Style Soul Podcast- Staging your Home This Spring? These are a MUST!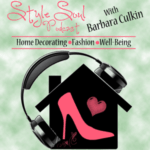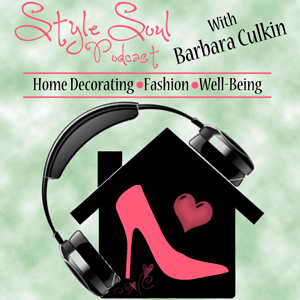 Spring is such a popular time to buy and sell a home. Seems lately, everywhere you go, you see a For Sale sign and a multitude of Open Houses.
When selling your home, it's so important to stage your home to enhance its appeal.
Home staging is all about setting the stage for your home to sell and capture potential buyers' attention.
It's about creating an ambiance where potential buyers look at your home, fall in love with it and picture themselves buying it and living in it.
You want to stand out from the crowd especially in this competitive buyers market.
When a home is for sale, many times people will take a drive by and check it out and see if they would like to go to an Open House showing.
If your home doesn't GRAB their attention, they won't bother to come and you DON'T want that!
Does the outside of your home say welcome? This is a MUST if you want to capture potential buyers' attention and attract them to attend your Open House showing.
Tune in to today's episode- Staging Your Home This Spring? These are a MUST! on iTunes or the player above. 
I share some EASY tips on how to boost your outdoor curb appeal and make a presentable 'MUST SEE' impression.
In my new home staging eBook, Stage Your Home with Intention to Magnetically Attract Buyers (They'll Fall in Love and You May Think Twice about Selling it!) 
I share a TON of tips and tricks on Home Staging with Intention and how to attract the ideal buyer for your home.  Check it out  & get your copy NOW at the special intro price before it goes up!
To your Staging Success and Style,