In this episode of Style Soul Podcast, I am so happy to announce that my Home Staging eBook, Stage Your Home with Intention to Magnetically Attract Buyers (They'll Fall in Love and You May Think Twice about Selling it!) is FINALLY ready and available for purchase! I created this product from my heart and soul. I literally feel I have given birth to this product at the PERFECT time. Springtime is a popular time for buying and selling homes.
Wouldn't it be great if you could:
Acquire more interest in your listing?
Stage your home for a successful sale?
Redesign your space for a new look?
Organize and de-clutter room by room?
Use unique tools to assist you in the home buying process?
 YOU CAN!!!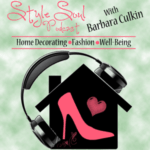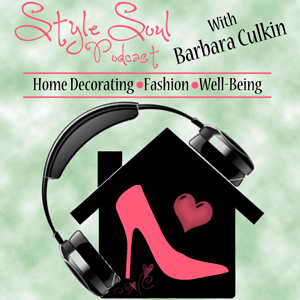 I have created this easy to use guide for you as a basic tool for those who don't know where to start and need direction on what steps to take in staging and redesigning their space.
Home Staging is all about setting the stage for your home to sell and capture potential buyers' attention. It's about creating an ambiance where potential buyers look at your home, fall in love with it and picture themselves buying it and living in it.
In my work, I use a process called Styling with Intention which is based on Feng Shui principles. Styling with Intention focuses on mindfully decorating with PURPOSE and styling your wardrobe to get a RESULT to attract what you want into your life.
In this case we are Staging with Intention. Mindfully decorating with PURPOSE and using the art of PLACEMENT to stage your home with style to sell successfully!
You want to create a 'no place like home feeling' and at the same time stand out from the crowd in a competitive buyers market. By using this guide, together we work with what you have and play up your home's best assets and maximize its potential.
If you or someone you know is serious about selling their home, implement these easy to use strategies and you will be surprised at the results.
Find out MORE and get your copy NOW! Plus some super cool BONUSES too ;)!
To your Selling Success and Style,