In this episode of Style Soul Podcast, it's time to create a beautiful bedroom oasis!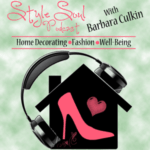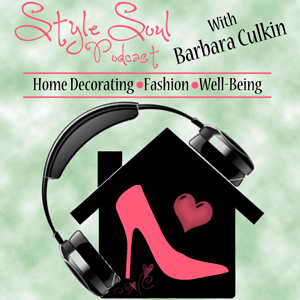 Do you feel you need a place to unwind and relax? The bedroom or shall I say boudoir 😉 – is THE place for it!  This is especially important if you are staging your home to sell.
When potential buyers come to your home for an open house showing, they want to feel a connection with this space and relate to it. They want to feel that this bedroom is a place they can come home to after a long day and chill and feel at peace in.
The bedroom is a place you can put your feet up, laugh, talk, take a breather in and much more , if you know what I mean ;)!
You want to create the picture for them so they can envision themselves relaxing here.
In today's episode, you'll discover how to stage your bedroom to create a relaxing sanctuary. I share simple tips you can put into place to instantly create a relaxing vibe in it.
Cool resources to help you stage your bedroom to create a relaxing sanctuary:


True Bliss – 3 Oz Tangerine and Vanilla Reed Diffuser Aromatherapy Spa Yankee Candle



Paradise Package 2-Pack Soy Candle Gift Set by Aurorae | Tropical & Ocean Scented Soy Candles | Non-Toxic | Aromatherapy | Clean Burn



7 Pieces Luxury Beige, Cream, and Black with Floral Linen Comforter Set / Bed-in-a-bag Queen Size Bedding



Nearly Natural 4689 Peony Silk Arrangement, Assorted

Thanks for listening & create a relaxing sanctuary!
To get more Style Soul Podcast content sent directly to your device as they become available, you can subscribe on iTunes or Stitcher .
Also, reviews on iTunes are extremely helpful and greatly appreciated! I read each and every one of them and feel free to share your URL there so I can contact you later on and say thanks!
Does your bedroom feel like a relaxing sanctuary? Which of these will you try first? Tell me about it! Share your comments below. I'd love to hear from you!
For MORE home staging tips, check out my new e-Book-  Stage Your Home with Intention to Magnetically Attract Buyers – NOW on Amazon.com
Feel fabulous, look stylish and live beautifully!
To your Relaxing Style,