In today's episode of Style Soul Podcast, Barbara shows you how to rejuvenate your space starting with your well-being. How many times do we continue to keep and hold on to stuff for way too long? We know they are no longer serving us or we don't have use for it anymore, yet we still have it on our lives?
Once the festivities of Halloween pass and the few weeks before Thanksgiving, I feel in a grateful and reflective mood.  Take some time to look within your 'inner home' as well as your 'outer home' for the things in your life you are extremely grateful for as well as those things you are ready to release from your life. It's time to rejuvenate your space from the inside out! Restyle your home to create a tranquil space within yourself as well as in your surroundings.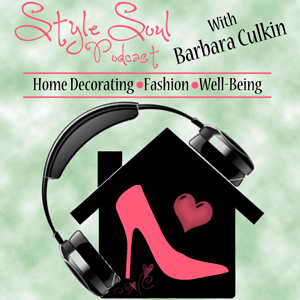 Before the holiday season gets into full swing, take a mini-inventory with yourself. Is there any mental or physical clutter you are holding on to for way too long?  What's working for you and what's not? We accumulate so much stuff that brings us down both internally in ourselves as well as in our space.
Are there things you are ready to let go of or ready to attract into your life?
Take a breather and take a few moments to reflect and what you truly want. What are your dreams, desires and aspirations? Let the magic in so you can attract the goodies into your life.
Tune in and discover these inspirational and creative ways to rejuvenate your inner and outer space:
An easy 'release' technique that works like a charm!
 A recommended practice to decrease stress and enhance your well-being and peace of mind.
An action step to do in your home to attract sweet kudos in your life!
Autumn décor placement tips to boost the energy of your space. This is especially favorable in staging your home to sell in the Autumn season!
Check out these awesome resources to effectively rejuvenate your space from the inside out:

Meditations for a Miraculous Life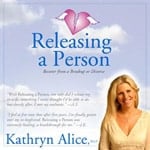 Kathryn Alice's "Releasing a Person"

Autumn Harvest Thanksgiving Cornucopia

Classic Design Gold Picture Frame Size: 5″ x 7″
Thanks for listening! If you  liked this episode, 'Like it' and share it with your friends!
Which of these steps will you do first to rejuvenate your space? Share your comments below. I'd love to hear from you.
I'll be sharing more juicy tips and secrets in my upcoming home staging e-book. Stay tuned!
Feel fabulous, look stylish and live beautifully!
To your Rejuvenating Style,