You've heard the phrase- you never get a second chance to make a great first impression. Whether you are going on a job interview, a first date or a meeting, your image and how you present yourself makes a stellar statement.
This is especially true when it comes to staging your home. You want your home's curb appeal to appear attractive and inviting. By taking just a few simple creative steps, you can instantly boost your home's curb appeal.
Which brings me to today's episode of Style Soul podcast.
If you are getting ready to sell your home and having an open house showing, you want your home's curb appeal to stand out, especially in a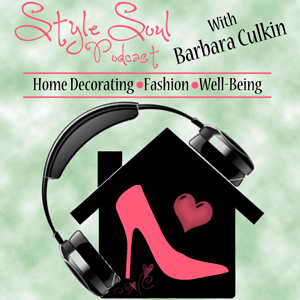 competitive buyers market. If potential buyers see a messy and un-kept entrance way, they'll just drive by and not bother to come in. You don't want that!
You want to stage your home's exterior as well to create curb appeal that will stop traffic and scream- come on in!!
Below are some great resources to help revamp your home's curb appeal :
Thanks for listening! If you have enjoyed this episode, 'Like it' and share it with your friends!
Which steps will you be making in the next few days to stage the entrance way of your space?
I'd love to hear from you. Leave a comment below and share with us!
I'll be sharing more juicy tips and secrets in my upcoming home staging e-book. Stay tuned!
Feel fabulous, look stylish and live beautifully!
To your style,