In this  episode of Style Soul Podcast, discover travel secrets and attract helpful people along the way by styling with intention.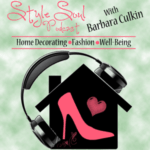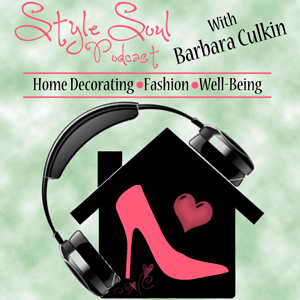 Did you know that there is an area of your home that can help you attract travel opportunities as well as helpful people in to your life? This area can also assist you in making sure you have a smooth, stress-free travel experience. Hey- sounds good to me, right?!
That is the power of Styling with Intention to Plan your Ultimate Vacation.
By enhancing a certain area of your living space by adding the right colors and elements, it stirs up an energetic vibration to help support your desire and can assist you in ensuring you have an awesome travel experience as well as attracting people that will help you do so as well.
So, if you have been having the 'travel itch,' make sure to power up this area and get ready for jet setting! And also, having a lil' help from above ;).
This also goes for your wardrobe. By incorporating certain colors in your outfits and wearing a representation of the power elements and symbols of your goals as part of your wardrobe, you are INTENTIONALLY attracting opportunities.
You are styling yourself with intention to attract the perfect vacation spot! How fabulous is that?
You will discover:
What colors are BEST to wear when traveling on vacation.
What décor items and symbols act like a MAGNET to help you attract your ultimate vacation and travel opportunities.
Powerful symbols to ensure smooth, safe travels.
Each week, I will be giving you more Styling with Intention power tips for each life area to help you attract what you want into your life. How amazing is that?!
Awesome Resources to help you plan your ultimate vacation:

Sterling Silver Antiqued Saint Christopher Medal

Disney World Exclusive Mickey Mouse Icon Silver Metal Photo Frame 5×7

US Traveler New Yorker 4 Piece Luggage Set Expandable,Navy Blue

Italy Inspired Design Canvas Wall Art
Thanks for listening! If you have liked this episode, 'Like it' and share it with your friends!
Do you want to want to manifest your ultimate vacation? Which of these suggestions will you try first? Share your comments below. I'd love to hear from you!
My home staging e-Book, Stage Your Home with Intention to Magnetically Attract Buyers, will be available soon! I am so excited. Stay tuned for more news!
Feel fabulous, look stylish and live beautifully!
To your jet-setting Style,