In today's episode of Style Soul Podcast , you'll find out how to expand your wardrobe in an instant!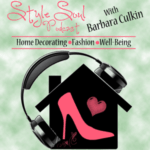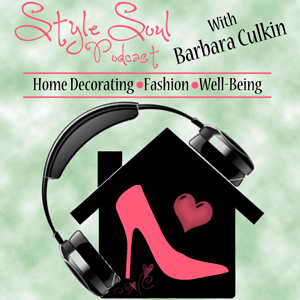 With the Fall season upon us. Ahhh, cool beautiful days, crisp evenings, the smell of pumpkin bread almost every place you pass on a NYC street and of course sizzling, hot to trot Fall fashion.
But it can be a tricky time getting dressed in the morning. With the weather being moody at this time- warm one moment turning cold the next, you sit there in front of your closet wondering- what the HECK should I wear?
Sound familiar?
But the GREAT news is, this is also the perfect time to maximize your wardrobe and create a MULTITUDE of wardrobe possibilities!
Did you know that you could create multiple outfits with just a few basic pieces of clothing?
It's very true! By having the 'foundation pieces' as I say, you can then easily build off of these and expand your wardrobe. It's pretty amazing- the possibilities are endless.  You can then add different colors, prints, textures and fabrics and some cool accessories and then- WHOLLA- your wardrobe just expanded!
Plus, when you Style With Intention, we focus on mindfully decorating, dressing and living with PURPOSE to attract what you want into your life.
Listen in to this episode of Style Soul Podcast, and hear the 3 top pieces to INSTANTLY maximize your wardrobe this Fall season.
Check out these Awesome Resources to help you maximize your wardrobe this Fall season:


BMC Womens Fancy Crinkle Shawl Scarf Fashion Cotton Scarves Mixed Solid Color Lot-Set 2

Get your Little Black Dress 
The Perfect Cotton Cardigan
Thanks for listening & let's create maximize your wardrobe this Fall season!
To get more Style Soul Podcast content sent directly to your device as they become available, you can subscribe on iTunes or Stitcher.
Also, reviews on iTunes are extremely helpful and greatly appreciated! I read each and every one of them and feel free to share your URL there so I can contact you later on and say thanks!
Are these suggested pieces currently in your closet now? Are your ready to create an expanded wardrobe? Try these tips to maximize your wardrobe this Fall and tell me about it! Share your comments below. I'd love to hear from you!
Feel fabulous, look stylish and live beautifully!
To your Sizzling Fall Style,