Today's episode of Style Soul Podcast, is all about keeping that messy shed organized!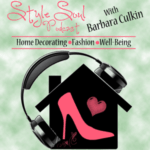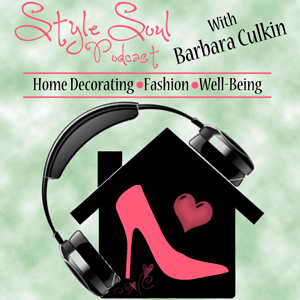 On the weekends we open THAT dreadful door in the backyard.  You know the one-  THAT beast in the backyard.
That storage area that we believe anything can fit inside.  THE BACK YARD SHED!
Garden tools, spare parts, bikes, kids toys and more!  Over the years things seems to just sneak inside and multiply. Sound familiar?
How do we keep our messy shed organized?
With the Summer season here, this has been such a HOT topic! People's stress level seems to be rising from this one and had to share some simple solutions with you.
OK, let's face it – this one is a toughie for many people because it's the 'go-to 'place to just throw everything into.
You walk in to get something and it looks like the Tazmanian devil spinned thru it!
Drives you crazy, right?!
Frustration rushes thru your body and throw your hands up in despair .
You wish there was a way to keep it looking somewhat decent. Well I have GOOD NEWS for you- there is! Hallelujah!
Even though the shed 'technically' isn't inside the home, it is on your property and has a great effect on your state of mind.
When it's an area such as a messy shed that's in total upheaval, it affects our mood and energy level.
Listen in to discover these tips to keep your shed organized :
The # 1 KEY to clutter control.
A savvy decluttering technique that helps you clear thru the clutter quickly!
An EASY way to organize outdoor garden tools as well as kids toys.
The solution to KEEPING the shed organized and clutter free.
A BONUS tip to keep you on track when clearing shed clutter.
Cool resources to help get your shed looking and staying organized:


Lehigh CM9H Power Tool Hanger, Grey

Rubbermaid 5E28 Deluxe Tool Tower Rack with Casters, Holds 40 Tools

Sterilite 4-Shelf Shelving Unit, Platinum

Rubbermaid Home FG299700ROYBL Laundry Basket
Thanks for listening & Get ready to organize that messy shed once and for all!
To get more Style Soul Podcast content sent directly to your device as they become available, you can subscribe on iTunes or Stitcher .
Also, reviews on iTunes are extremely helpful and greatly appreciated! I read each and every one of them and feel free to share your URL there so I can contact you later on and say thanks!
Is your shed a total mess and driving you nuts? I want to hear your pet peeve and let's see how we can turn it around. Tell me about it! Share your comments below. I'd love to hear from you!
Selling your home? Check out my new e-Book, Stage Your Home with Intention to Magnetically Attract Buyers – NOW on Amazon.com for home staging tips that will have your home stand out from the crowd!
Feel fabulous, look stylish and live beautifully!
To your Organized Savvy Style,