In today's episode of Style Soul Podcast, we balance our energy field.
The holiday season is here. Believe it or not it has already started. Stores are promoting sales, the Hallmark channel is playing holiday movies (love these;) and holiday commercials are already being aired. Turkey isn't cut yet, but the season has unofficially started.
For some, this is the most stressful time of the year!
Today's episode will help align yourself to your true nature and feel at peace.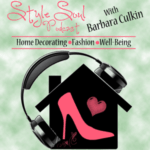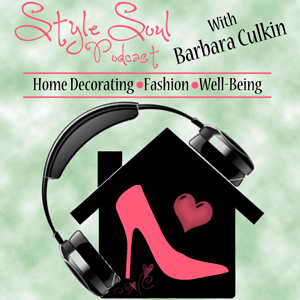 Think about it. With all the hustle and bustle in our daily lives, it's important to cultivate a practice you can do on a daily basis to promote well-being in your life.
Is there a time that you have – just for you? We are so busy taking care of everyone and everything that we are the last on the list. Everyone needs that 'me-time'!
Because no matter how busy our day is, it's important to carve out some PERSONAL time for YOU! Yes- you got it- ME TIME.
Because as I say- you are the only you there is, so take care of YOU!
What if I told you there is an amazing energy technique that can bring balance and healing in your life?
It only takes a matter of minutes and can shift your energy instantly!
Sounds amazing, right?
Today, I have a very special guest on Style Soul Podcast.
Her name is Tracey Greenberg. She supports soul-searching women & men to come more into alignment with their true nature & higher purpose, by aligning and balancing their energy systems. Tracey has been doing energy healing for about 10 years. Tracey works with the physical, emotional, psychological and even deeper levels of one's being thru Kaivalya energy healing.
Tune into the podcast above or on iTunes to get a FREE powerful energy healing mini session. Tracey gives a guided session on MY PODCAST! This is a gift to you.
Today we will be chatting on aligning our energy to promote well–being in our lives.
PLUS, we have a special treat for you– to sample Kaivalya energy healing – and it is AWESOME!
Here are some of the resources and links mentioned on today's show:
Tune in and discover how.
Thanks for listening & Get Ready to Shift Your Energy!
To get more Style Soul Podcast content sent directly to your device as they become available, you can subscribe on iTunes or Stitcher.
Also, reviews on iTunes are extremely helpful and greatly appreciated! I read each and every one of them and feel free to share your URL there so I can contact you later on and say thanks!
How did you feel after the sample session on Kaivalya energy healing? What did you feel? Tell me about it! Share your comments below. I'd love to hear from you!
For MORE home staging tips, check out my new e-Book, Stage Your Home with Intention to Magnetically Attract Buyers – NOW on Amazon.com
Feel fabulous, look stylish and live beautifully!
To your Energetic Style,