I have some SUPER exciting news to share with you!
I have an announcement to make. My new Home Staging eBook that was recently launched is now available on Amazon.com – yay !! I am over the moon and want to say thank you for all the love, cheer and support! Bringing this project to life was a long road but so happy it's here now.
If you know anyone who is selling their home or wants to restyle their space, spread the word and love! Get your copy on Amazon.com
This is a big step for me! Are you ready for yours? Let's get things rolling!
This brings me to today's episode of Style Soul Podcast.
Did you know that by simply shifting items in your home and shakin' up your wardrobe create mega shifts in your life? So cool and so true!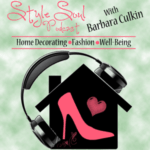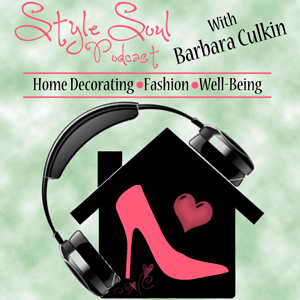 Ever hear the saying- "Change is in the air- I can feel it?"
When things are done in the same, everyday routine, things become monotonous. While it's great to maintain a schedule its also important to add some variety and change things up!
Are you ready to jumpstart the energy of your life and your wardrobe?
NOW is the perfect time to do this. The Summer Solstice exudes a strong energetic vibration that is VERY powerful for those wanting to manifest changes in their life.
In today's episode, you'll discover that by doing this ONE thing, you instantly jumpstart the energy of your space and self! If you want a full makeover , go for it. But you don't have to be that drastic to get the energy buzzing.
Sometimes, it's those little shifts that make big waves. There is no time like the present to make things happen, so let's get this Summer party rollin'!
Are you ready?
 Quick & easy ways to stir up the energy in your home.
 Colors to incorporate into your wardrobe to create a high vibration to attract change and vitality.
 A mantra that attracts opportunities to you like a MAGNET!
Thanks for listening!
To get more Style Soul Podcast content sent directly to your device as they become available, you can subscribe on iTunes or Stitcher .
Also, reviews on iTunes are extremely helpful and greatly appreciated! I read each and every one of them and feel free to share your URL there so I can contact you later on and say thanks!
Are you ready for change in your space and in your life? What do you want to attract? Tell me about it! Share your comments below. I'd love to hear from you!
For MORE home staging tips, check out my new e-Book, Stage Your Home with Intention to Magnetically Attract Buyers – NOW on Amazon.com
Feel fabulous, look stylish and live beautifully!
To your Magnetic Style,