In today's episode of Style Soul Podcast, it's time to melt away the Winter blues after holiday slump.
Do the Winter Bluesies got you down? Are you feeling blah and uninspired during the Winter months?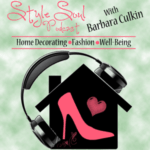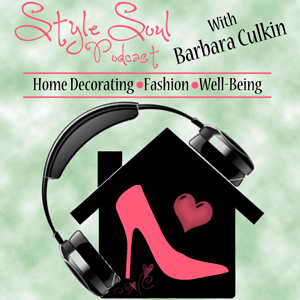 On long, cold dark days I bet you just feel like snuggling under the covers and hope you'll wake up to Spring! I hear ya!
In today's episode, I'll be sharing a few ways you can instantly melt away the Winter Blues!
Trust me, I'd LOVE to be sitting on a beach with a margarita in hand on a tropical island at this very moment!
If you can't just jump on a plane to a tropical getaway and you're knee deep in snow, today's episode is a real treat for you!
You see, it all comes down to our state of mind.
Say What? ?
You know that feeling…
When you are feeling your best and powerful self when you slip on that gorgeous dress that makes you look oh so fab!
Or stepping into that pair of shoes that make you feel like you can take on the world.
How about when you look at the inspiring work of art on your wall that makes your space feel juuuussst right! Ahhhh..
Yes! It comes down to shifting gears – our focus. By putting these simple tricks into effect, you'll instantly uplift your mood and your outlook.
Now how great is that?
Time to banish those Winter bluesies and soon enough you'll be singing a new happy sunny tune!
Fabulous Resources to help banish the Winter Blues:
Thanks for listening & lets kick those Winter Bluesies in the toosh!
To get more Style Soul Podcast content sent directly to your device as they become available, you can subscribe on iTunes or Stitcher.
Also, reviews on iTunes are extremely helpful and greatly appreciated! I read each and every one of them and feel free to share your URL there so I can contact you later on and say thanks!
Do the Winter Blues got you down? What uplifts you during this time? Tell me about it! Share your comments below. I'd love to hear from you!
Feel fabulous, look stylish and live beautifully!
To your Snuggly Style,