In this episode of Style Soul Podcast, we explore what inspires home decorating and how to create an a unique experience in your space.  What gets you excited? What's your passion?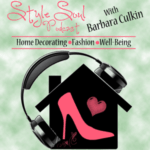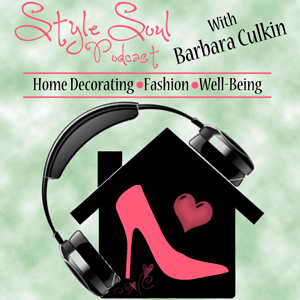 What gets your juices flowing and inspires you?  What you surround yourself with in your living space has a HUGE impact on your thoughts, feelings and outlook on life. It's true!
You want to surround yourself with items you love and colors that promote well being and tranquility in your space. If there is an aspiration or goal you want to achieve, decorate with symbols of that intention in your space .By incorporating this in your home decorating scheme and by keeping it as a visual reminder, you are one step closer to achieving it!
This is what home decorating with inspiration is all about! It's so cool it gives me tingles down my spine ;).
In today's episode, I share with you some creative ways to create a haven that promotes well -being and satisfaction in your life.
Also, if there is a special wish you would like to manifest this holiday season, I share with you a cool , effective way  to create your very own wish list -'Santa letter' technique that helps make your wish come true. Listen in and find out how home decorating can enhance the holiday season.
By restyling your home with décor that uplifts your spirits and elevates your mood, you will feel more positive, motivated and happy. And this is a plus- especially during the holiday season!
Amazing home decorating resources:

ANYTHING IS POSSIBLE Vinyl wall quotes

Decorative Black Antique Typewriter Bookends

Home It's Better at the Beach Starfish Wall Plaque

Galvanized Inspirational Wall Art

Inspire Gallery Wrapped Canvas Art Size: Medium
Thanks for listening! If you have liked this episode, 'Like it' and share it with your friends!
Do you currently decorate your home with inspiration? If so, let us know some of the décor pieces you use to achieve this? Share your comments below. I'd love to hear from you!
My home staging e-book will soon be available for its big unveiling! I am so excited! I'll be sharing more juicy tips and secrets in my upcoming home staging e-book. Stay tuned!
Feel fabulous, look stylish and live beautifully!
To your Inspiring Style,