In this episode of Style Soul Podcast, we explore the magic ingredient- gratitude.  Did you know that art of gratitude is so powerful that it can bring your dearest wish closer into your life? Yes, it's true! Gratitude is the magic ingredient that attracts our aspirations and works marvelous wonders in our lives.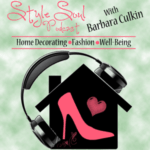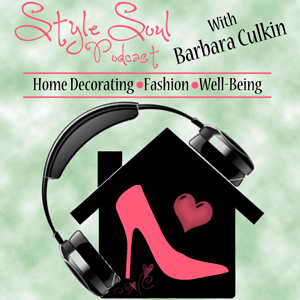 It's important to count our blessings and to truly give thanks for all the special people and things in your life. By giving thanks for your current blessings and being in a 'gratitude state of mind', you actually become a magnet to receive more wonderful goodies into your life.  Listen in to discover a simple gratitude exercise that will easily help you achieve this.
Also, if there is something that you truly want to manifest into your life or have a heartfelt deep wish for something, listen in to today's episode as I share a powerful gratitude technique that will help bring your wish into reality.  This is the 'magic ingredient'.Pretty cool, right?!
This is the time of the year when the holiday season starts to kick into high gear. Some people find that they wish certain relationships were better or less stressful around the holidays. In this episode, I share a cool feng-shui  inspired décor trick to help with this situation and promote peace and well- being in your space. Check it out!
To get the gratitude juices flowing, take a peek at these great resources:
The Power of Infinite Love & Gratitude
The Nature of Infinite Love & Gratitude
Meditations For Manifesting Audio App
Victorian Rose Picture Frame Heart Shaped
Thanks for listening! If you have liked this episode, 'Like it' and share it with your friends!
What are you giving thanks for this season? What is your magic ingredient? Is there something you want to manifest into your life? Share your comments below. I'd love to hear from you!
I'll be sharing more juicy tips and secrets in my upcoming home staging e-book. Stay tuned!
Feel fabulous, look stylish and live beautifully!
To your Grateful Style,