In this episode of Style Soul Podcast, I let you in on my time saving gift wrapping secret.  Are you almost done with your holiday shopping? If so, the next step is to start gift wrapping, bagging and decorating. I wanted to share a simple method for gift wrapping and decorating made stylish and easy!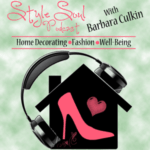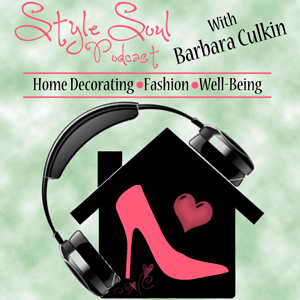 Being a visual and creative soul, I came up with this gift wrapping and decorating technique as a way of visually seeing all the gifts that needed to be bagged and which needed to be wrapped. I also needed to get them done quickly and at the same time have them look chic, stylish and create a signature look.
I wanted each gift to create a memorable impression to the person I was giving the gift to.  Any time the holiday season rolled around and people expressed their angst over getting the gift wrapping done, I shared this method with them and they loved it!
In today's episode, I share with you a simple method to make gift wrapping and decorating stylish and easy! How great is that?! You can use this method not only during the holiday season, but any time you have a multitude of gifts to wrap or bag such as for a birthday, baby or bridal shower or any other festive occasion you have coming up.
Listen in and discover how to make gift wrapping and decorating stylish and easy. You'll cut the time in half and have more time to have fun during the holidays. Instead of stressing out before the  holidays, you'll feel at ease and ready to have a jolly time at your holiday shindig!
Resources to help make gift wrapping and decorating stylish and easy:
DIY Gift Wrap Organization Station VIA IHeart Organizing blog. 
Thanks for listening! If you have liked this episode, 'Like it' and share it with your friends!
Do you stress out about gift wrapping before the holidays? Try this gift wrapping and decorating method  and let me know how it works for you! Share your comments below. I'd love to hear from you!
My home staging e-book will soon be available for its big unveiling! I am so excited! I'll be sharing more juicy tips and secrets in my upcoming home staging e-book. Stay tuned!
Feel fabulous, look stylish and live beautifully! Merry Christmas and ENJOY!
To your Merry Style,