In this episode of Style Soul Podcast, I share the secret of how to stay sane during the holidays.  How are you feeling as the holiday season is here in full swing? Are you excited or feeling overwhelmed by the large crowds and endless to do lists?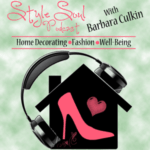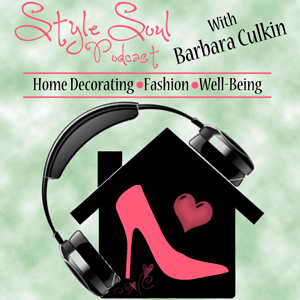 I wanted to share a mantra with you today to help you keep your cool and NOT get stressed out this holiday season. I feel the holiday season is such a joyful fun time but it becomes such a source of stress and anxiety for many people. I want to let you know it doesn't have to be this way. There are creative ways to relieve holiday stress.
You want to know a secret? It all comes down to your mindset about it. You'll see that when you shift your mindset about something, your circumstances will miraculously turn around for you. Its' so true! Listen in as I share my story on the dilemma of the mile long shopping line!
In today's episode, I share with you a powerful, calming mantra and technique that will help you keep calm and relieve holiday stress. You can use this technique not only during the holiday season, but anytime you feel the pressure is on or have a deadline to meet. It works wonders!
Listen in and discover how NOT to get stressed out this holiday season. Create a sense of peace within yourself and keep your well-being in check. You'll see it all works itself out and instead you'll have a merry ol' cheery time this holiday season!
Resources to help you keep calm and relieve the holiday season stress:


Stress Relief Holiday Guide: How to Create Peace and Happiness During the Holiday Season

Thanks for listening! If you have liked this episode, 'Like it' and share it with your friends!
Is the holiday season a sense of stress or enjoyment for you? Try this mantra and technique and let me know how it works for you! Share your comments below. I'd love to hear from you!
My home staging e-book will soon be available for its big unveiling! I am so excited! I'll be sharing more juicy tips and secrets in my upcoming home staging e-book. Stay tuned!
Feel fabulous, look stylish and live beautifully!
To your Calming Style,