In this episode of Style Soul Podcast, get your claim to fame on and show the world what you're about !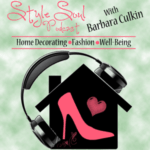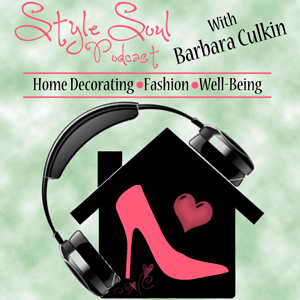 There is an area of your home that can help you enhance your reputation , recognition  for your efforts and help you become more 'known'. This area is the Fame and Recognition area of your space. Now when I say Fame, it doesn't exactly mean Hollywood Bright Lights and strutting the red carpet type of Fame, but hey- everything is possible, right?
It's more about getting recognized and rewarded for your efforts, becoming the 'go-to' person and the person that's looked up to in your field or profession. It's more about becoming admired and appreciated for all that wonderful you does!
That is the power of Styling with Intention to Get Your Claim to Fame Now.
Since this area focuses on Fame and Recognition, this area is EXTREMELY beneficial to amplify the energy of , for those that are in Theatre or the Acting profession. By enhancing this area with certain décor tricks and taking action, I've seen awesome results with people getting great gigs and roles!
By enhancing a certain area of your living space by adding the right colors and elements, it stirs up an energetic vibration to help support your desire. In this particular area, it assists you in creating a great reputation which is super important when starting a new endeavor of any kind and wanting to make a name for yourself.
This also goes for your wardrobe. By incorporating certain colors in your outfits and wearing a representation of the power elements and symbols of your goals as part of your wardrobe, you are INTENTIONALLY attracting opportunities.
You will discover:
The best color to wear when you're in the process of starting a new project and wanting to make a good impression.
What décor items and symbols act like a MAGNET to help you attract lucky energy for creating fame and recognition in your life.
Powerful Accessories to wear to support and manifest your intention and achieve your heart's desire.
Each week, I will be giving you more Styling with Intention power tips for each life area to help you attract what you want into your life. How amazing is that?!
Awesome Resources to help you Get Your Claim to Fame NOW:

Toss Pillow Color: Pompeii Red, Size: 18.5″ x 18.5″ x 5″

6-Inch Smooth Flameless Candle, Unscented, Red

You Can Heal Your Life Box Set
Thanks for listening! If you have liked this episode, 'Like it' and share it with your friends!
Is there a special project you want to start now? Which of these suggestions will you try first?Let me know your thoughts & share your comments below. I'd love to hear from you!
My home staging e-Book, Stage Your Home with Intention to Magnetically Attract Buyers, will be available soon! I am so excited. Stay tuned for more news!
Feel fabulous, look stylish and live beautifully!
To your Famous Style,