In this episode of Style Soul Podcast, it's time to create your zen and relaxing space!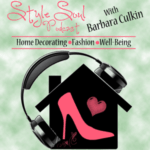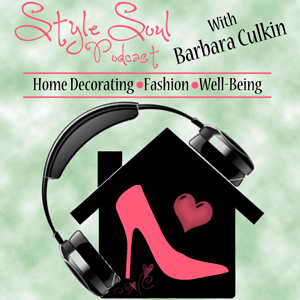 Many people talk about how stressed out they are and do you know your home has a huge impact on your state of mind and well-being? Believe it or not, your house can have stress too.
May sound crazy but it's so true!
Our home is a personal vessel that holds what's going on with us and then this is then reflected in your space.
Your home exudes a personal vibe that is felt by others that come in. When you decorate your home with inspiration and style it with intention, you create a 'feel-good' haven that promotes well-being and makes it a pleasure to come home to after a long day.
In today's episode, I share with you 5 instant ways to release stress from your home and make it a zen and tranquil home. By putting these tips into place, you will feel more positive and uplifted and therefore  feel more productive in all areas of your life.
You want to surround yourself with items you love and colors that promote well being and tranquility in your space. If there is an aspiration or goal you want to achieve, decorate with symbols of that intention in your space .By incorporating this in your decorating scheme and by keeping it as a visual reminder, you are one step closer to achieving it!
This is what decorating with inspiration and styling with intention is all about! It's so cool I get so excited just thinking about it!
Cool resources to help you create a zen and tranquil home:

Bath & Body Works Aromatherapy Lavender Chamomile Sleep Pillow Mist 5.3 Oz

Padmini Spiritual Guide Incense, 2 x 20 Stick Hex Tubes, 40 Sticks Total – (IN136)

23″ X 43″ DIY Be Grateful Involded Positive Prayerful Clean Still Smart True…. Room Decor Bedroom Wall Decals
Thanks for listening!
To get more Style Soul Podcast content sent directly to your device as they become available, you can subscribe on iTunes or Stitcher .
Also, reviews on iTunes are extremely helpful and greatly appreciated! I read each and every one of them and feel free to share your URL there so I can contact you later on and say thanks!
Do you currently feel your home is a zen & tranquil home? Which of these will you try first? Let's get the conversation started, share your comments below. I'd love to hear from you!
For more cool home staging tips, check out my new home staging e-book – Stage Your Home With Intention to Magnetically Attract Buyers (They'll Fall in Love, and You May Think Twice About selling it! )
Feel Fabulous, Look Stylish and Live Beautifully!
To your Tranquil Style,