In today's episode of Style Soul Podcast , I talk about feeling healthy in your space!
When our living and working space are bursting at the seams with a ton of clutter, we start to feel sluggish and lazy.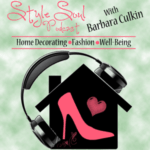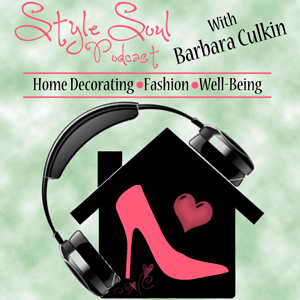 Once it starts, seems more clutter accumulates and we're in a downward spiral of being overwhelmed by the clutter in our space and our lives.
Its funny but true, our space is a mirror. It's reflecting back to us what's going on in our lives.
If your space is consumed my clutter we start experiencing chaos in our lives- NOT fun! Which then attracts more stress and sour moods.
I know that Christmas morning after my kids unwrapped all their gifts our place looked like a gift explosion! They started to get hyper and I started to feel claustrophobic with all the stuff!
It felt like the place was closing in on us. That's what clutter does when it surrounds you in your office and your space. Your health and well-being feels 'clogged' and stuck.
By releasing the clutter and' unnecessary stuff' in our lives we start to release drama and experience a more peaceful and joyful life. Which promotes good vibes and great health.
How awesome is that?! You actually start to magnetize more happiness, well-being and healthy habits into your life.
You will discover the following Feng Shui Health Secrets:
The Feng Shui power colors to decorate and dress with to attract well-being and health into your life.
POWERFUL décor items and symbols for your home and yourself to experience good health in your life.
A potent décor tip to put into place if you or any family member is struggling with a health challenge.
Simple yet effective ways to set up your space for a healthy and energized environment.
Awesome Resources to help you Feng Shui your way to Health:
Thanks for listening & lets become a Health and Well-Being Magnet with Feng Shui!
To get more Style Soul Podcast content sent directly to your device as they become available, you can subscribe on iTunes or Stitcher.
Also, reviews on iTunes are extremely helpful and greatly appreciated! I read each and every one of them and feel free to share your URL there so I can contact you later on and say thanks!
Do you feel healthy and energized in your space?  Which of these will you try first? Tell me about it! Share your comments below. I'd love to hear from you!
Feel fabulous, look stylish and live beautifully!
To your Healthy Style,