In this episode of Style Soul Podcast,  you'll learn furniture tricks that impress potential buyers.
Did you know that the placement of the furniture in your rooms can either attract or repel potential buyers? It's true!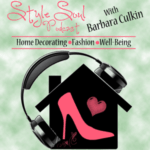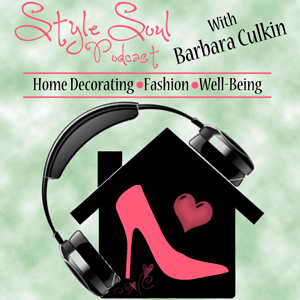 Furniture is such an important component when it comes to staging or restyling your space. When furniture is too oversized, it can make the rooms appear smaller. You want to focus on maximizing your space and emphasize the square footage.
When furniture is intentionally placed to create a good sense of flow in your home, a healthy and welcoming vibe is created. This is what potential buyers want to FEEL when they come to look at your home when it's on the market.
Remember- potential buyers want to ENVISION themselves living there and sense 'feeling good' energy in their home.
When your home is successfully staged with style and proper furniture placement is set,  you create a 'no place like home' feeling and at the same time, stand out from the crowd.
In today's episode, I share some no fail furniture tricks that will be sure to impress prospects. Tune in and get the scoop.
You'll discover:
A VITAL position for your furniture to be placed when entering a room.
Areas NOT to place the bed in a bedroom that can be disruptive to sleep!
A MISTAKE to avoid with furniture placement when staging your home.
What ACTION steps to take with your current furniture.
Thanks for listening! If you have liked this episode, 'Like it' and share it with your friends!
How do you currently feel with the furniture placement of your home? Which of these will you try first? Share your comments below. I'd love to hear from you!
For MORE home staging tips, check out my new e-Book, Stage Your Home with Intention to Magnetically Attract Buyers.
If you or someone you know is selling their home, you want to check out this eBook NOW! Get your copy today at the special launch price before it goes up!
Feel fabulous, look stylish and live beautifully!
To your Impressive Style,