When you walk into your house and see shoes everywhere, how do you feel?
If you're like me and have kids, you know this happens. You feel completely overwhelmed. Many people have that 'sweeping under the rug' mentality. However, our brains know better.
Our subconscious feels this eyesore- this messy mountain of shoe clutter!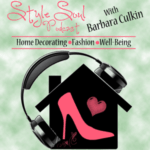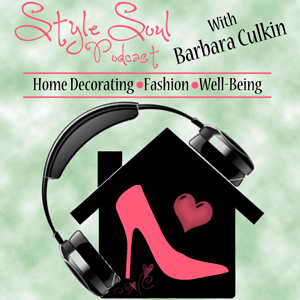 Listen into today's podcast to hear a simple stylish solution. It's time to create an inviting entrance without shoe clutter. If you are a victim of shoe clutter then this is a quick must listen. It's an essential part to declutter your home.
I have seen this style sin in many homes. My quick solution has helped many people create a stylish entrance.
Let's work together to style your space to success. If you feel clutter is creating stress and want results in your life then take a look around your space to see what is cluttering your life. Clearing clutter helps create a healthier life.
Thanks for listening & get your shoes stylishly organized and declutter your home today!
To get more Style Soul Podcast content sent directly to your device as they become available, you can subscribe on iTunes or Stitcher.
Also, reviews on iTunes are extremely helpful and greatly appreciated! I read each and every one of them and feel free to share your URL there so I can contact you later on and say thanks!
Do you have shoe clutter in your home? What do you do to solve your shoe clutter issues? I want to know. Tell me about it! Share your comments below. I'd love to hear from you!
Want more help to Declutter your home? I have just launched a new product to help Get Organized With Intention Plus for a limited time you can get FREE Styling with Intention Makeover Breakthrough one-on-one session with me!
Feel fabulous, look stylish and live beautifully!
To your Clutter-Free Style,