In today's episode of Style Soul Podcast, Nicole Liloia and I talk about STRESS and how to release it!
If you have been feeling overwhelmed and stressed out, this episode will change that!
Did you know that your surroundings have a HUGE impact on your state of mind? Yep- it sure can!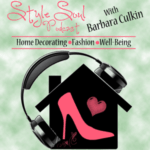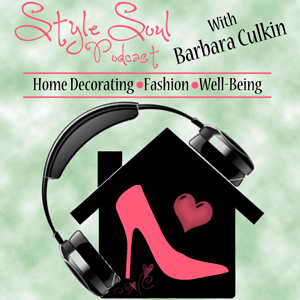 Many people talk about how stressed out they are and do you know your home has a huge impact on your state of mind and well-being? Believe it or not, your house can have stress too!
May sound crazy but it's so true!
Our home is a personal vessel that holds what's going on with us and this is then reflected in your space.
If your place is cluttered and disorganized, you may feel like that as well. You might feel stressed out and overwhelmed and uncertain when it comes to making decisions.
Your home wants to de-stress too!
One way of doing this is by clearing clutter. By de-cluttering your space, you'll feel clearer both mentally and emotionally too!
You see, because it's ALL connected- your outer environment and YOU.
It all starts on the inside and getting into that 'FEELING GOOD' place.
By taking little steps and shifting the way you do things, INCREDIBLE results will show up in your life.
Today, I have a very special guest on Style Soul Podcast.
 Her name is Nicole Liloia . She is a stress less coach who helps smart-yet-stressed women center themselves and develop self-care plans that work so that they can stop feeling overwhelmed and start enjoying their lives. She believes that learning to be kind and compassionate to yourself will help you find your piece of peace in the midst of chaos.  You can learn more about Nicole on her website – Nicole Liloia.
Today we will be chatting on cool techniques to de-stress. Nicole will be sharing her expertise on reducing stress in your space and in your life.
I think we can all use that ;)! Tune in and discover how.
Thanks for listening & Get Ready to De-Stress your space and life!
To get more Style Soul Podcast content sent directly to your device as they become available, you can subscribe on iTunes or Stitcher .
Also, reviews on iTunes are extremely helpful and greatly appreciated! I read each and every one of them and feel free to share your URL there so I can contact you later on and say thanks!
Does your home feel stressed? Are you ready for a new solution? What are some ways you de-stress? Tell me about it! Share your comments below. I'd love to hear from you!
Feel fabulous, look stylish and live beautifully!
To your Stress-Free Style,