In today's episode of Style Soul Podcast, we explore your inner style!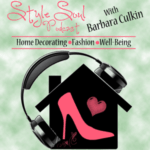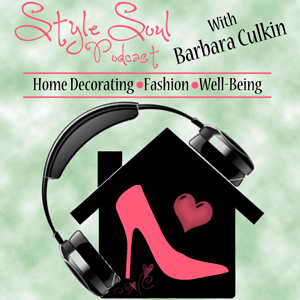 With the holiday season here in full swing, today's episode will help you feel at peace and help your inner style shine thru.
Fashion is a topic I can talk about all day long. I LOVE it. It's my passion. Pairing cool outfits, beautiful shoes, eye-catching accessories just gets my creative juices flowing!
But true style goes deeper than that. It's more than just beautiful clothes, shoes and accessories.
Being an Artist, I truly believe style is an art form.
We are a canvas and our style is a reflection of who we are on the inside.
When our style and mindset are aligned, miracles happen in our lives.
Today, I have a very special guest on Style Soul Podcast.
Jennifer Dawn Gabiola is a beauty brand expert, designer and poet. Through her business Dawning Soul, she encourages women leaders to connect with their inner beauty and express their passion with soulful style. Through soulful strategy and design, she specializes in helping leaders in the beauty and fashion industry create their own personal beauty brands that stand out and make a positive impact in this industry and the world. She also offers inspiration through her poetic apparel collection to help women radiate their true inner beauty. She is the creator of the online branding course, "Quiet Voice. Big Impact." – A Soulful Guide to Branding for Introverted Leaders of Beauty.
Today we will be chatting on how to connect with your inner beauty.
Thanks for listening & let you inner style shine thru.
To get more Style Soul Podcast content sent directly to your device as they become available, you can subscribe on iTunes or Stitcher .
Also, reviews on iTunes are extremely helpful and greatly appreciated! I read each and every one of them and feel free to share your URL there so I can contact you later on and say thanks!
How did you feel about your wardrobe? Do you feel it reflects your soul? Tell me about it! Share your comments below. I'd love to hear from you!
Get started on a Styling With Intention by Decluttering Your Home to Get What You Want! Take the first step today by clicking here.
Feel fabulous, look stylish and live beautifully!
To your Soulful Style,