In this episode of Style Soul Podcast, get ready for Summer lovin'!
Ready for sizzling romance this Summer? Ohhh yeah ;)! There is an area of your home that can help you create Love and Romance this Summer. This area of your space is the Love and Relationship area of your space. Before adding décor or wardrobe enhancements of any kind, the first step is to clearly envision what you want.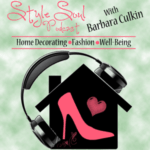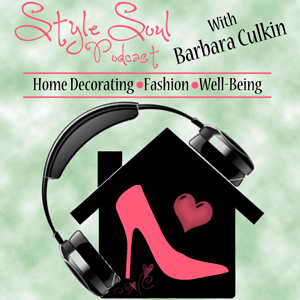 Are you looking for lighthearted Summer flirtations, rekindling passion in your current relationship or attract your soulmate? The MOST important step in manifesting what you want is getting clarity and setting the intention to create what you desire. Because from this point, you then want to surround yourself with home décor and wardrobe enhancements that make you feel those same loving and romantic vibes around you.
That is the power of Styling with Intention to Create Summer Love and Romance.
By enhancing the Love and Relationship area of your living space by adding the right colors and elements, it stirs up an energetic vibration to help support your desire. In this particular area, it assists you in creating an unforgettable loving romance and everlasting love in life. Very cool!
This also goes for your wardrobe. By incorporating certain colors in your outfits and wearing a representation of the power elements and symbols of your goals as part of your wardrobe, you are INTENTIONALLY attracting opportunities for love and romance.
In this episode of Style Soul Podcast you will discover:
The best color to wear when wanting to attract love and romance into your life.
What décor items and symbols act like a MAGNET to help you attract love and romance in your life .
Powerful Accessories to wear to support and manifest your intention and achieve your heart's desire.
A POWERFUL tip to magnetize your dream partner.
I will be giving you more Styling with Intention power tips for each life area to help you attract what you want into your life. How amazing is that?!
Awesome Resources to help you create Summer Love and Romance NOW:
http://www.kathrynalice.com/shop.htm


Love Will Find You: 9 Magnets to Bring You and Your Soulmate Together



2-Pc. Led Seashell Flameless Pillar Candles



Rose Quartz Round Bead Bracelet (7-1/2″) – 1pc.

Thanks for listening!
To get more Style Soul Podcast content sent directly to your device as they become available, you can subscribe on iTunes or Stitcher .
Also, reviews on iTunes are extremely helpful and greatly appreciated! I read each and every one of them and feel free to share your URL there so I can contact you later on and say thanks!
 Are you ready for Summer love and romance? Which of these will you try first? Share your comments below. I'd love to hear from you!
My home staging e-Book, Stage Your Home With Intention to Magnetically Attract Buyers: They'll Fall In Love And You May Think Twice About Selling It! , is available NOW! Get your copy here on Amazon.com.

Feel fabulous, look stylish and live beautifully!
To your Romantic Style,