In this episode of Style Soul Podcast, we explore easy decorating ideas for Autumn and Halloween.
Halloween excitement is in the air and I'm loving it! It's one of my favorite holidays. It's fun, exciting , adds an element of mystery , spookiness  and your inner child can come out to play.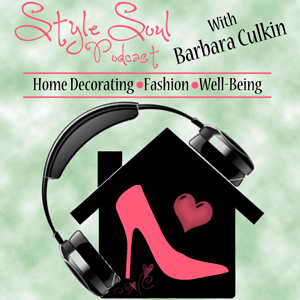 We went pumpkin picking at the farm over the weekend and our little guys had a blast! The day was filled with hayrides, a hay maze, pony rides, apple cider, pumpkins and so much more! The fun was contagious. I felt like a kid again and loved every minute of it!
Decorating and entertaining in the Autumn season is such great, thrilling fun, especially for Halloween! Your creativity and imagination can go on a adventurous escapade! Let your inner child come out and play and get creative!
Restyle your home for your spooky celebration to create an element of mysterious, jaw dropping charm. By setting a festive whimsical mood for any event, you create an unforgettable and haunting impression that will leave guests spellbound.
Today I'll be sharing some easy decorating ideas that will cast a stylish spell in your space sure to impress!
Tune in and discover these easy decorating ideas:
Autumn tabletop decorating tips you can use for multiple events.
Bewitching and elegant decorating ideas for your spooky bash.
Creative ways to dress up your tabletop for Halloween ASAP!
Thanks for listening! If you have liked this episode, 'Like it' and share it with your friends!
Which of these easy decorating ideas will you use first to cast a stylish spell? Share your comments below. I'd love to hear from you.
I'll be sharing more juicy tips and secrets in my upcoming home staging e-book. Stay tuned!
Feel fabulous, look stylish and live beautifully!
To your Halloween Style,