In this episode of Style Soul Podcast, you'll discover the number one bewitching ingredient for your Halloween bash.
Are you getting ready to entertain the ultimate Halloween bash?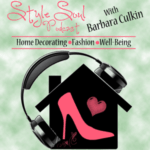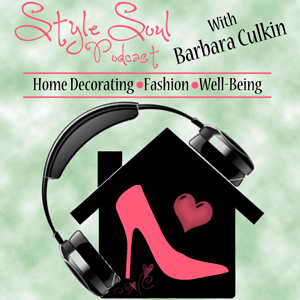 There is a ' bewitching ingredient' that sets your spooky event from the rest when decorating for your event.
Decorating and entertaining for Halloween is such great, thrilling fun! Your creativity is unleashed and your imagination can go on an adventurous escapade! Your inner child comes out to play and dance with the ghouls and goblins on Halloween night. In masquerade style, you become whatever you want this night and create an ambiance sure to cast a stylish spell.
Restyle your home for your spooky celebration and create an element of mysterious, jaw-dropping charm.
By painting an enchanted picture and setting a festive whimsical mood, you create an unforgettable and haunting impression that will leave guests spellbound.
Bewitching resources to help you decorate in spooky style for your Halloween bash:

Halloween Spiderweb Lace Tablecover

Halloween Pumpkin Face Wine Glass

BETHANY LOWE Halloween Gothic Design Silhouette Skeleton and Witch Placecards

Deluxe Plush Witch Hat Party Accessory

HALLOWEEN BLACK SPIDERWEB CANDELABRA – CANDLESTICK HOLDER!
Thanks for listening & have a Bewitching Halloween Bash!
To get more Style Soul Podcast content sent directly to your device as they become available, you can subscribe on iTunes or Stitcher.
Also, reviews on iTunes are extremely helpful and greatly appreciated! I read each and every one of them and feel free to share your URL there so I can contact you later on and say thanks!
Are you hosting a bewitching Halloween bash? What costume will you be wearing? I want to know. Tell me about it! Share your comments below. I'd love to hear from you!
Check out my new Book, Stage Your Home with Intention to Magnetically Attract Buyers – NOW on Amazon.com
Feel fabulous, look stylish and live beautifully!
To your Bewitching Style,