It FINALLY happened!
It all started with a wish and then a BURNING intention! I'm happy to share in this love letter to you that I just returned back from sunny and WARM Florida. It was SUCH an amazing time. It felt like Summer every single day. I felt like I was in glorious heaven- ahhhh!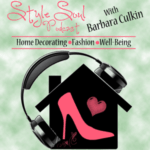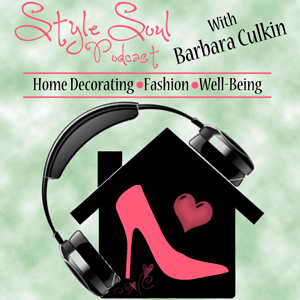 Everyone that knows me know I LOVE warm weather and that my intention was to go on vacation to a warm climate with my family.
I set the intention clear as a bell.
I then styled my space and myself with intention using Feng Shui to make it happen.
Heck- even my bathroom mirror had a pic of a beach with palm trees on it.
I'm 'over the moon' happy that I manifested this- YIPEE!!!
This brings me to today's episode of Style Soul Podcast .
What makes you feel wealthy and prosperous?
Think about it. What would TRULY make you feel RICH? Not just monetary-wise but in your soul too?
You see- wealth and prosperity means different things to different people.
For some, its driving their dream car or living in their dream home. For some its having an abundance of time and the joy of sharing it with those close to their heart.
And then there are those that would be happy as a clam just laying in a hammock on a tropical island sipping out of a coconut. Hey- sounds pretty cool to me;)!
What is it for you?
I would love for you to get SUPER clear on what would really make you feel like a wealth magnet.
I've got a cool secret to share. Styling your space with intention using Feng Shui can ACTUALLY make that happen. Yes, its true!
That is the power of Styling with Intention using Feng Shui!
When you amplify the Wealth and Prosperity area of your living space with Feng Shui power colors and symbols, it stirs up an energetic vibration to help support your desire of becoming a wealth magnet!
This also does for your wardrobe. By incorporating certain colors in your outfits and wearing a representation of the power elements and symbols of your goals as part of your wardrobe, you are INTENTIONALLY attracting opportunities and become a walking wealth magnet!
How awesome is that?! You cannot but help attract wealth and prosperity into your life.
You will discover:
The Feng Shui power colors to decorate and dress with to attract wealth and prosperity into your life.
What décor items and symbols act like a Money Magnet to help you attract lucky energy for drawing in more wealth into your life.
Powerful Accessories to wear to support and manifest your intention and achieve your heart's desire.
A POWERFUL action to put into place to magnetize your wealth intention to you.
Awesome Resources to help you Become a Feng Shui Wealth Magnet:
Thanks for listening & lets become a Wealth Magnet with Feng Shui!
To get more Style Soul Podcast content sent directly to your device as they become available, you can subscribe on iTunes or Stitcher.
Also, reviews on iTunes are extremely helpful and greatly appreciated! I read each and every one of them and feel free to share your URL there so I can contact you later on and say thanks!
What would make you feel truly wealthy and prosperous? Which of these will you do first? Tell me about it! Share your comments below. I'd love to hear from you!
Feel fabulous, look stylish and live beautifully!
To your Prosperous Style,