In today's episode of Style Soul Podcast, it's time to get less spooky!
Are you getting ready to stage your home this Fall season? If so, there is ONE deadly mistake many home owners make when staging there home during the Autumn season.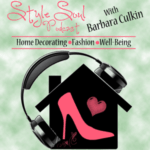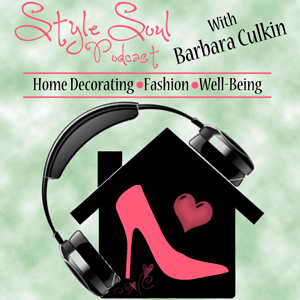 Halloween is around the corner and decorating for it is a real treat. Many of us LOVE it, we feel like a kid again. Our inner child comes out to play and our imagination runs wild- especially when decorating for it. We put all the props and decor in place and look proudly upon our bewitching masterpiece.
But let's face it- not everyone loves it as much as you or I do.
But what we don't realize is there is certain décor for Halloween and Autumn that ATTRACTS and other that REPELS.
There is a deadly Autumn Home Staging mistake many people make, that INSTANTLY turns off potential buyers.
When staging your home, potential buyers come to your home for an open house showing, they want to feel a connection with this space, relate to it and feel inspired by it.
You want to create the picture for them and exude a welcoming ambiance as soon as they see your home.
In today's episode, you'll discover how to avoid making this deadly Autumn home staging mistake that many do.
Cool resources to help you decorate and stage in Autumn and Halloween Style:


New! Large Trick or Treat Kitty Handmade Deco Mesh Wreath



Nearly Natural 4648 Harvest Wreath Fall, 28-Inch, Gold



Realistic Jack-O-Lantern Pumpkin Halloween Decoration



Pumpkin Tea Light Glass Candle Holder Halloween Decoration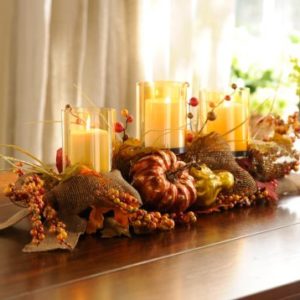 Metallic Pumpkin Centerpiece
Thanks for listening & have a fun time Home Staging in Autumn Style!
To get more Style Soul Podcast content sent directly to your device as they become available, you can subscribe on iTunes or Stitcher .
Also, reviews on iTunes are extremely helpful and greatly appreciated! I read each and every one of them and feel free to share your URL there so I can contact you later on and say thanks!
Did you commit this deadly Autumn Home Staging mistake? What would you change about it? Which of these will you try first? Tell me about it!
Share your comments below. I'd love to hear from you!
For MORE home staging tips, check out my new e-Book, Stage Your Home with Intention to Magnetically Attract Buyers – NOW on Amazon.com
Feel fabulous, look stylish and live beautifully!
To your Autumn Staging Style,