In this episode of Style Soul Podcast, it's time to decorate your space for love. Valentine's Day is here soon and love is in the air! Did you know that there is an area of your home that can help you attract love into your life? It's very true! Today, I will share with you some home decorating secrets that can attract love to you. How cool is that?! Or if you are currently in a relationship or married, I also share some cool tips on how to keep that romantic sizzle alive ;)!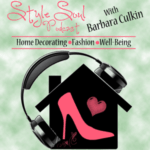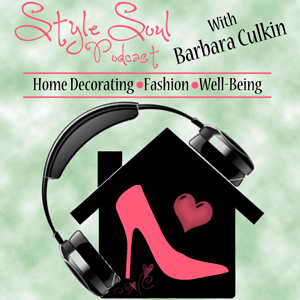 Before putting any of these tips into place, you first have to become clear in your intention. Are you looking to manifest your Soulmate- the love of your life? If so, what does that look like for you? How does it make you feel? Be as specific as possible. Really take some time to focus on what you want to attract and feel those feelings throughout your soul. Because from this point, you then want to surround yourself with home décor that make you feel those same loving and romantic vibes around you.
Intend to have that new romantic partner in your life. And then by adding the colors and home decorating tips into place, you unleash the magic to happen in your life. Get ready for a romantic ride!
Home Decorating Secrets You'll Discover :
Bedroom décor tips to magnetize your dream partner.
The power colors to use to attract love and keep the romance alive.
What décor NOT to have when you want to attract love and romance.
The magic number to use when home decorating to attract love.
How to instantly uplift your Valentine's Day mood!
Attract love with these home decorating secrets and cool resources:


Chesapeake Bay Candle Love Everyday 2 Piece Hand-poured Candle Gift Set



Valentine Amore Romantic Gift Set – Bed of Roses Scented floating silk rose petals and tealight candles


Kathryn Alice


Love Will Find You: 9 Magnets to Bring You and Your Soulmate Together


Thanks for listening! If you have liked this episode, 'Like it' and share it with your friends!
What home decorating secrets have you used to attract love or keep the romance alive? What are some ways you celebrate Valentine's Day? Share your comments below. I'd love to hear from you!
My home staging e-Book, Stage Your Home with Style to Magnetically Attract Buyers, will be available soon! I am so excited. Stay tuned for more news!
Feel fabulous, look stylish and live beautifully!
To your Valentine Style,