In this episode of Style Soul Podcast, create a jaw-dropping dinning room!
Get ready to entertain in style!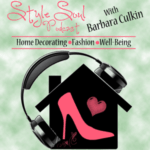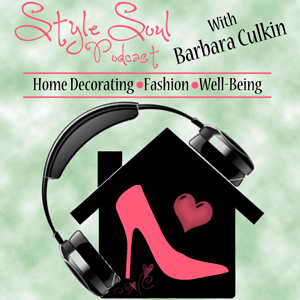 The dining room is THE gathering place- think holiday dinners, get-togethers with family and friends and celebrating. Whether you want to dress up the look of your dining room to make it more visually appealing and comforting or staging your home to sell, creating a welcoming feeling in your dining room is a key element!
When staging your dining room, creating an attractive ambiance is what makes your space stand out. Potential buyers come to your home for an open house showing, they want to feel a connection with this space, relate to it and feel inspired by it.
They want to feel that this THE place to celebrate the holidays and have family and friends over.
You want to create the picture for them so they can envision themselves entertaining here.
In today's episode, you'll discover 7 simple ways to decorate and stage an eye -catching dining room that is appealing to both your guests and potential buyers.
Cool resources to help you decorate and stage the ultimate eye-catching dining room:

Nuvo Lighting Moulan 6-Light Chandelier with Fluted Cream Bell Shades, Copper Bronze

Kamenstein Butterfly Wine Rack

Gifts & Decor Pair of Swirling Iron Hanging Wall Candleholder Sconce
Thanks for listening & have a fun time entertaining and staging  in style!
To get more Style Soul Podcast content sent directly to your device as they become available, you can subscribe on iTunes or Stitcher .
Also, reviews on iTunes are extremely helpful and greatly appreciated! I read each and every one of them and feel free to share your URL there so I can contact you later on and say thanks!
Does your dining room currently feel like a place you love to entertain in? What would you change about it? Which of these will you try first? Tell me about it! Share your comments below. I'd love to hear from you!
For MORE home staging tips, check out my new e-Book, Stage Your Home with Intention to Magnetically Attract Buyers – NOW on Amazon.com
Feel fabulous, look stylish and live beautifully!
To your Eye-Catching Style,