In this episode of Style Soul Podcast, it's time to warm your up your Winter with style! Do you feel you have the Winter blues and the chilly temps have you feeling blah? Today, I will share with you 6 simple ways to brighten your Winter mood.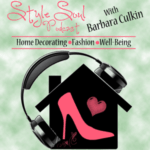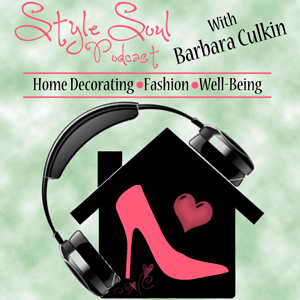 Did you know that you there some easy ways to create a nurturing ambiance for yourself to raise your spirits no matter what the weather is outdoors? Winter is the ideal time for reflection and going within. You feel like snuggling up indoors and going into hibernation mode. Other times of the year, you are up and about and full of energy and life. You want to embrace your surroundings and the world with open arms! You want to create that energetic vibe anytime of the year, especially in the Winter!
Home decorating and well-being tips to brighten your Winter mood.
You'll discover :
What colors raise energy and uplift your mood.
What to surround yourself with to raise your spirits and manifest your aspirations.
Ways to keep you uplifted and inspired in the workplace during the Winter.
A simple household solution to instantly boot your Winter blues!
How to instantly brighten both your and others' Winter moods with this random act of kindness.
Check out the below resources to help you boost your spirits and brighten your Winter mood :

Pacific Coast Lighting Berkley 1 Light Table Lamp and Floor Lamp Set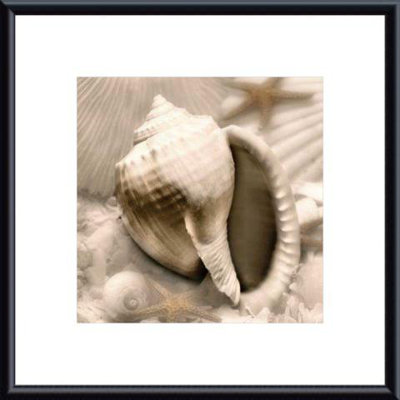 Iridescent Seashell III by Donna Geissler Metal Framed Art Print Frame Color: Black, Matte Color: White


ForeverScarf Thick Knitted Solid Infinity Loop Scarf, Orange

Tropical Destination Beautiful Scenic Ocean And Island Nature Image Rectangular Mouse Pad

101 Inspirational Thoughts to Brighten Your Day
Thanks for listening! If you have liked this episode, 'Like it' and share it with your friends!
Do you feel the Winter at times gets the best of you and has you in hibernation mode? What are some ways you brighten your Winter mood? Share your comments below. I'd love to hear from you!
My home staging e-book will soon be available for its big unveiling! Sign up for updates below to be the FIRST to know about it. I am so excited! I'll be sharing more juicy tips and secrets in my upcoming home staging e-book. Stay tuned!
Feel fabulous, look stylish and live beautifully!
To your Winter Style,