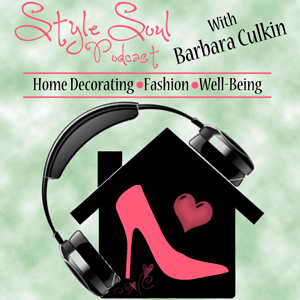 The cool crisp days of Autumn are upon us. The long days of summer are gone and the nights are longer, therefore this means more time indoors. Restyle your home to create a warm, cozy and inviting Autumn ambiance.Tune in to the podcast above to discover how. By putting a few creative tips into place, you'll have a relaxing and cozy Autumn haven to curl up in.
By creating this cozy haven to retreat in during the Autumn season, you'll feel nurtured and this will promote a vibration of positive well being in your surroundings. Add enhancements that reflect your personal style and reflect you. And this best part is, you can create this cozy Autumn haven at ANY budget. I definitely recommend setting up this atmosphere when staging your home in the Autumn season.
Tune in and discover:
Décor tips when entertaining in your home during the Autumn season.
Easy, budget friendly ways to dress up your space to impress.
 How to create a warm and welcoming Autumn ambiance in your home.
Simple techniques to stir up the energy of your space.
Great resources to check out for creating a cozy Autumn haven:
Flameless Scented Candles

WayFair – Autumn Table Runners
Pottery Barn – FAUX POMEGRANATE & PINECONE CANDLE CENTERPIECE –
Christmas Tree Shop – Home Decor
Thanks for listening! If you liked this episode, 'Like it' and share it with your friends!
Which of these will you do in your space next to create a cozy feel? What have your done this season or past seasons?  Share your comments below. I'd love to hear from you.
I'll be sharing more juicy tips and secrets in my upcoming home staging e-book. Stay tuned!
Feel fabulous, look stylish and live beautifully!
To your Autumn Style,