Do you feel stressed and frustrated with your love life?
Are you feeling hopeless about finding the right mate?
Do you wonder if you can ever have the kind of love you REALLY desire?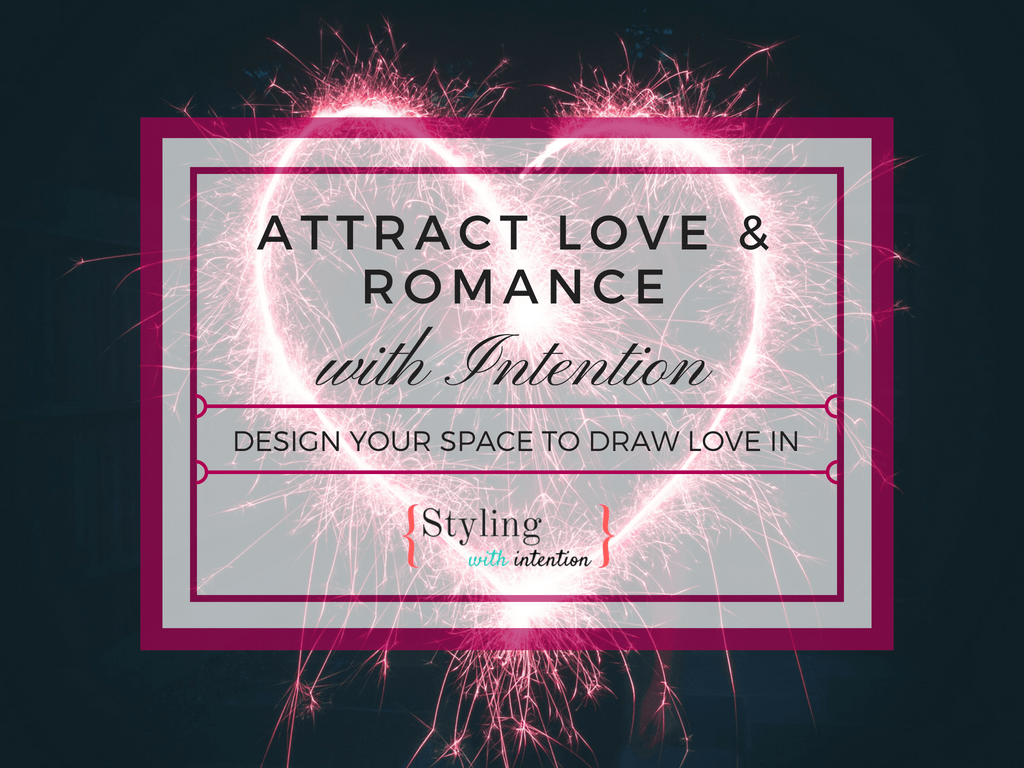 Get Ready to Magnetize Love Like a Magnet With These Seductive Decor Secrets!

It's time to style
your space and yourself for love and romance
 to flow into your life.
Did you know that the way you decorate your space and the clothes you wear have an ENORMOUS impact on your love life?
By enhancing and energizing the Love area of your living space, it assists you in creating an unforgettable loving romance and everlasting love in your life.
This also goes for your wardrobe. By incorporating certain colors in your outfits and adding power elements & symbols in your accessories, you can attract opportunities for love and romance.
If relationships have been a struggle for you, get ready to open the pathway to a happy and fulfilling love life!
There's no risk for you at all. You have a full 60 days to Attract Love And Romance With Intention and it's BONUSES risk-free. It's yours to use and enjoy. THEN decide if this is right for you.
Barbara's warm and conversational style makes her presentation feel like you are talking to an old friend. She is very good at what she does and clearly believes and practices what she teaches-it is contagious!

Transform Your Love Life With This Program!
Spice & Sizzle Up Your Love Life
Whether you are single & looking to attract your dream mate, in a relationship or married, I will be giving you energizing tips to keep the spice and sizzle up in your love life!


By setting a clear intention and creating strong love vibes around the kind of relationship you want to create, you unleash the magic to happen in your love life. Intend to have that passion and romance in your life.
By implementing these seductive styling tips and decor secrets, you can't help BUT to magnetize the love you want.


These methods I share with you I have also used myself and am now married to my soulmate and love of my life!
Why wallow in the unnecessary drama of bad dates and unavailable partners? Instead, shift your energy towards creating the relationship YOU want.
Remember that person is out there looking for YOU just as you are looking for them!
Attract Love And Romance With Intention Audio Course
This recorded teleseminar audio is packed with simple action steps, inspirational examples and DIY tips to put in to place ASAP to start decorating and dressing with the intention to attract the love you want.
It's designed to fit your busy lifestyle. Listen to this audio download anytime. You can implement the tips as you go along and do at your own time, at your own pace. It's yours forever!
BONUS Take Action Printables
Simple PDF printables to help you along your way. Make True Love a reality by taking action now!
BONUS Clear Clutter Hack
Declutter your space and your heart to let love in. Clearing clutter is the first step. In the midst of your busy lifestyle, this EASY and CLEVER Clutter Hack will help you GET and STAY organized and make room for love to enter.
BONUS: Love Intention Mantra Poster
Click to download this positive Love Intention Mantra poster.  Post it on your vision board, bathroom mirror, desk or anywhere you see it regularly to keep you in faith knowing love is on the way.
BONUS- Love Mantra Audio
Play this powerful love mantra audio anytime to lift your love vibration. This audio is especially effective to listen to at bedtime. Attract love while drifting off to sleep!
Plus Your Surprise BONUS!
Attract Love & Romance With Intention Today!
Why Wait? Take the first step to love with this program.
NOW is the time to finally attract the love, romance and deep meaningful connection you've been yearning for in your life!
You deserve a love life filled with fun, happiness, fulfillment, passion and romance.
Are You Ready to get Styled for Love?
Get it today for $29!
You've got 60 days to make sure this works for you without any stress or worries.
Drop me a line and we'll give you a full refund if it's not a good fit.